Free HP iPAQ Glisten Windows Smartphone ($360 at HP.com!)
No contract, payment or anything else is required! The winner can use it 100% for free on wifi or can choose to sign up for 3G service on their own.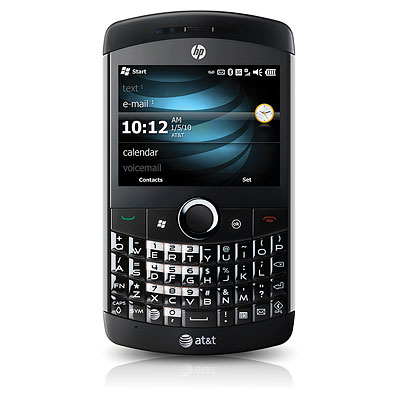 The contest-winner will get this new Windows Phone featuring:
AMOLED touch-screen display
Load & clear business-grade speakerphone
15-day standby battery!!! Longer-lasting than 99% of other smartphones!
3.1-megapixel camera
Wifi, Bluetooth, 3G, GPS
QWERTY keyboard
MicroSD card slot
533MHz processor, 256MB RAM and 512MB ROM
Proximity sensor (turns the screen off when held to your ear & back on when moved away)
Work with Word, Excel, view PowerPoint and PDF documents
Manage calendars and contacts with Microsoft Office Outlook Mobile
Wirelessly synchronize with your PC
MicroUSB charger
Contest is open to all Vork contributors
It is easy to contribute, just do any one (or more) of the following:
Enter to win a free HP iPAQ Glisten Windows Smartphone:
Your odds of winning are determined by the percentage of your community-involvement relative to the total involvement from all entrants. The winner will be chosen on Mar 7, 2011 at 11:59pm EST. If you include feedback with your entry then you agree to allow Vork to publish your feedback along with your name, title & company on the Vork web site and in Vork promotions. HP and/or Vork may email you in response to this contest. Your email address will never be publicly displayed or sold to any other companies.